Our Sponsor Children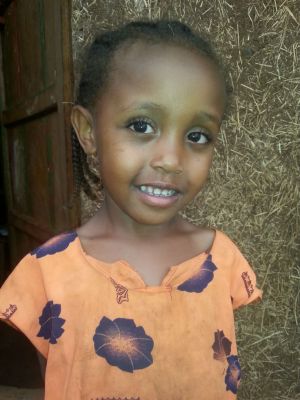 The pupils and staff at Abbots Cross Primary sponsor two children from Ethiopia. Their names are Lalise and Raji. We enjoy communicating with both Lalise and Raji by sending letters back and forth throughout the year. In doing so, we have been able to learn lots about their lives.
Raji is 8 years old and the youngest in his family. He is friendly and he always has a smile on his face. He enjoys learning about the alphabet. When he is older, he would like to be a doctor. In his spare time, Raji likes to play sliding and to sing spiritual songs.
Lalise is 7 years old. She is an only child and lives with both of her parents in a one roomed mud house. Lalise is a shy little girl but loves to play with her friends. Her favourite game is called 'Qoda Qoda', a local game. She also enjoys going to church with her family.
Our sponsorship allows both children to attend The Abdi Academy in Dembi Dollo. This has transformed their lives as it has provided them with quality education, daily food, health care and family support.
Abbots Cross Primary School, Doagh Road, Newtownabbey BT37 9QW Phone: 028 9086 4171