The Transfer Process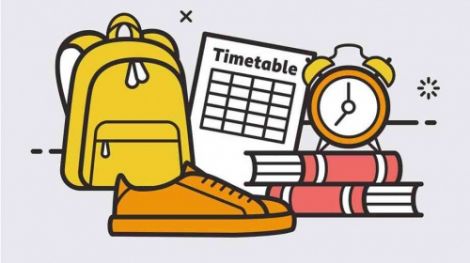 * With Covid-19 regulations in place, some transition events may not go ahead as usual. Please be assured that we are continually monitoring the situation and will continue to support our pupils and parents during this time.*
Transitioning from primary to secondary school is a particularly significant change for children. It can be very exciting but perhaps a bit daunting, so we want to do everything we can to make sure the transition is as smooth as possible.
How we prepare our pupils and their families:
P6
Parents in P6 are invited to a Transfer meeting in April to discuss the transfer process for all pupils.
P6 parents and pupils decide if they would like to take part in AQE preparation.
P6 pupils begin AQE practice papers after the Easter holidays.
After school Transfer Tutor Club for pupils taking part in AQE.
AQE summer packs are provided.
P7
Children sitting AQE will resume practice papers and Transfer Tutor Club until the final AQE paper in December.
Between September and January, P7 teachers organise visits to and from local post primary schools.
In January parents meet with P7 teachers to complete the post primary admissions form.
Over the final two terms, the P7 take part in a number of programmes to prepare them for moving up. These include:

'Heads Up' - drugs and alcohol, awareness programme.
'Moving On Up' - programme teaching key skills and scenario practice.
'New Horizons' - to prepare for moving to a new school.

School photographer takes final year pictures.
P7 pupils have the opportunity to purchase leavers hoodies.
P7 pupils complete work for their Record of Achievement, which is given out at the end of the year.
P7 staff meet and exchange data with their pupils' new schools.
P7 residential trip.
P7 pupils plan and perform a leaving service for their families and the rest of the school.
We aim to make sure that all our pupils leave Abbots Cross Primary School with wonderful memories and the confidence to tackle the exciting challenges of their new school.
AQE Registration 2022
Applications for registration will open at 10am on Wednesday 4th May and close at 4pm on Friday 23rd September 2022.
Post Primary Transition Key Dates
Abbots Cross Primary School, Doagh Road, Newtownabbey BT37 9QW Phone: 028 9086 4171